Jurassic World: Dominion Dominates Fandom Wikis - The Loop
Play Sound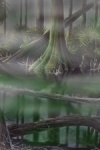 Darkmoor Swamp is a location found after exploring in Treldan Wood. Only heroes of level 10 or above may gain access to this swamp. The swamp is similar to the Catacombs in that heroes, must explore to get out of the swamp (with the exception of rangers) or reach its "hidden" area within, the Sunken City. Darkmoor Swamp and the sunken city are based on "Darkmoor Castle" in the Majesty quest "The Barren Waste," in which the player must destroy in order to make the ground strong enough to hold a fairground.
Darkmoor Swamp contains challenging monsters such as bog golems and flowering deathweed. Therefore, only more powerful heroes should venture in this area.
Description
[
]
Inhabitants
[
]
Encounters
[
]

Small Ship Remains: The ship may be either deserted (no fight) or guarded by 4-6 Huge and 4-6 Giant spiders: Yields items including the following:
Swamp Trolls Ambush: Unavoidable battle with some Swamp trolls. May obtain some Swamp Troll Ooze.
Swamp Trolls Pack: A fight against Swamp Trolls. May obtain some Swamp Troll Ooze.
Flesh Hunters Track: A fight against Flesh Hunters.
Flesh Hunters Ambush: Unavoidable battle against a few Flesh Hunters.
Bog Golems: A fight against some Bog Golems.
Leprechaun: After a fight against some leprechauns, you have a chance to get an Emerald Amulet, Emerald Pendant, or Emerald Trinket.
Cocoon: Yields gold without a fight.
Marsh: Lose 1-4 turns, unless you've got the Hermit's Wardstone or a Strengthening Ground Potion.

Routes
[
]